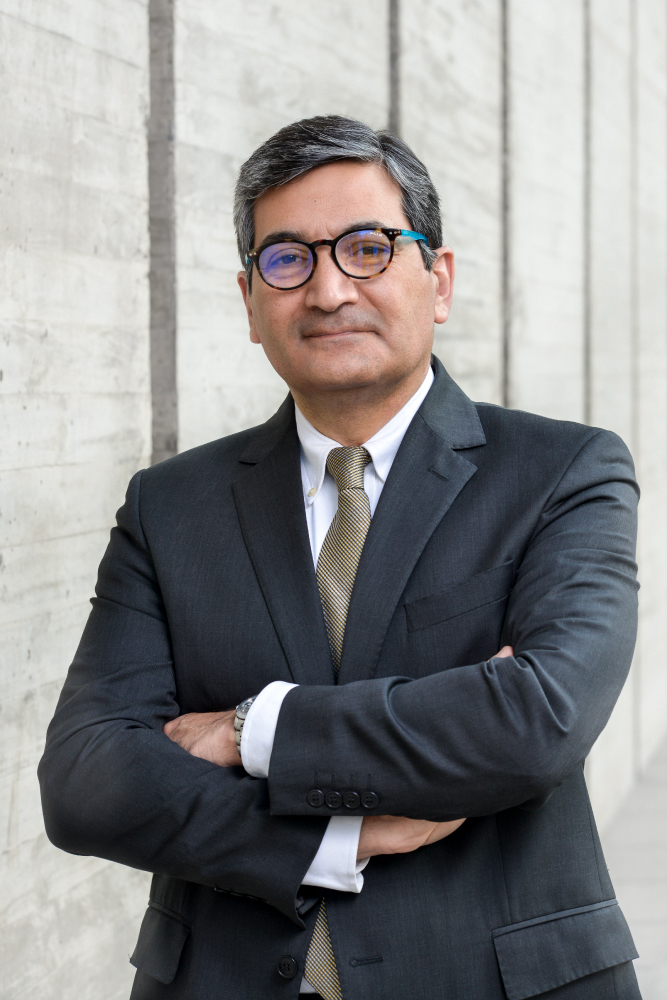 Juan Pablo González Molina
Of Counsel
Juan Pablo has practiced law for 29 years, specializing in national and international civil and commercial litigation and arbitration. Juan Pablo is also an arbitrator member of the list of experts in public works concessions; arbitrator of the National Arbitration Center and insolvency arbitrator of Appeal Courts nationwide in corporate disputes. Previously, he was a litigation lawyer at Estudio Guerrero Olivos; Estudio Morales, Noguera, Valdivieso & Besa; Estudio Montt, Iruarrizaga y Cía; and Estudio Silva & Silva Abogados.
---
+56 2 2604 8650
jpgonzalez@corteszamora.cl
-Litigation and Arbitration. -Insolvency and Restructuring of Liabilities.
-Law School, University of Chile (1992). -Graduated in Master's Degree Program in Law with a Major in Comparative and International Contracting. -Graduate Certificate in International Contracts and Business Law, Washington College of Law, American University, Washington, EE UU. -Diploma in Criminal Procedural Reform. Law School, University of Chile. -Postgraduate degree in Consumer and Insurance Law. Law School, Adolfo Ibáñez University. - Permanent collaborator of the World Bank for the annual publication of Doing Business.
- English: Advanced level, includes lay technician. - French and Italian: Advanced level. - German: Intermediate level.
-Colegio de Abogados de Chile A.G. (The Bar). -The Center for International Legal Studies CILS. -Arbitrator of the National Center of Arbitration.