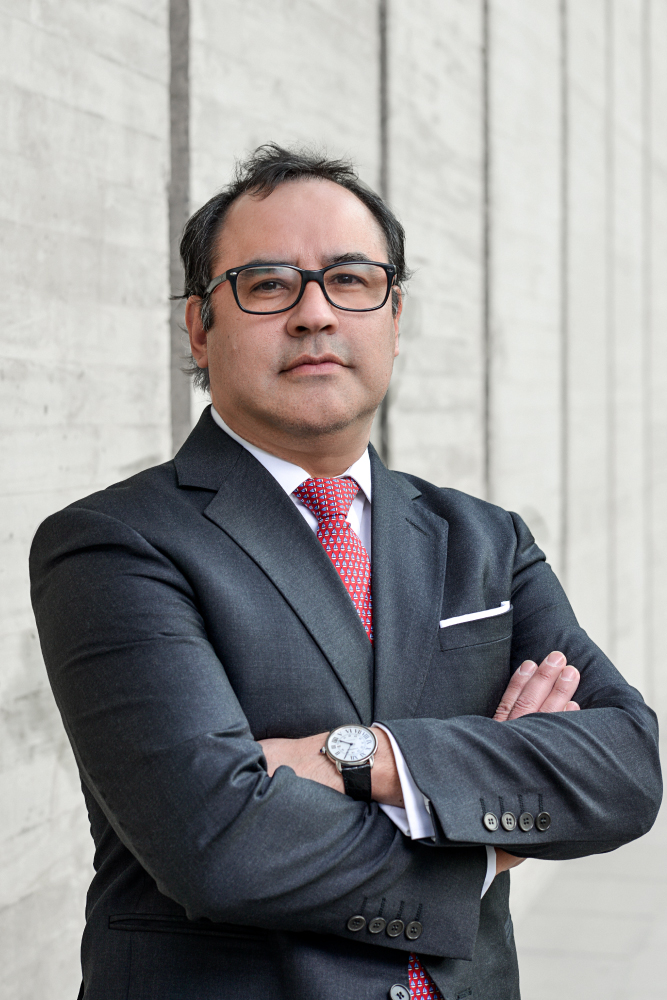 Camilo Cortés Bosques
Partner
Camilo has practiced law for more than 15 years, specifically in the Labor and Judicial areas, advising national and foreign clients in these matters. He worked as a Senior Lawyer at PricewaterhouseCoopers (1999-2002), as an associate lawyer at Alessandri & Compañía (2003-2008) and as a Senior Lawyer at Guerrero, Olivos, Novoa, Errázuriz Abogados (2008-2012). He was also a member of the Economic Management Control Commission of the National Professional Football Association of Chile (2010-2012).
---
+56 2 2604 8650
ccortes@corteszamora.cl
-Labour and Social Security. -Litigation and Arbitration. -Education.
- Gabriela Mistral University, Law School, Bachelor of Laws and Social Sciences (1999). -Diploma in Labor Law, University of Chile (2004). -Diploma in Labor Law Reform, Alberto Hurtado (2005). -Soccer Law Course, Austral University, Argentina (2009).
-Chilean chapter in Labor & Employment 2006 (Law Business Research Ltd.2006). -"Doing Business 2007". How to reform. (World Bank/international Finance Corporation, 2006). -"Doing Business 2008" (World Bank/International Finance Corporation, 2007).
-Spanish. -English.
-Colegio de Abogados de Chile A.G. (The Bar). -Sociedad Chilena de Derecho del Trabajo y la Seguridad Social (Chilean Society of Labor and Social Security Law). -Asociación Chilena de Derecho Canónico (Chilean Association of Canon Law).